Jakarta Website Design & Development Services
Introduce your business with a communicative and professional website.
Build a professional and practical website with Dreambox
Visitors are the Main Focus
Make visitors comfortable with a practical display and navigation.
Dreambox website development, design, and maintenance services include standard user interface and experience (UI/UX) reviews to make your site friendly to visitors and optimal for Google.
Optimize Audience Experience from Any Device
Welcome visits from mobile users with a responsive website.
Dreambox website creation services also consider website compatibility with mobile devices, which can be a competitive advantage for businesses anywhere whenever visitors open your website.
Manage Web and Content Easily
Website is the business card of the digital age.
Dreambox develops a website that you can manage flexibly, and the result is according to your needs. Using a Content Management System (CMS) allows you to update website content more easily.
What Website Services Does Dreambox Provide?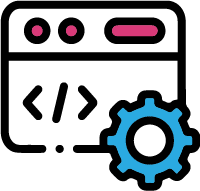 Website Design & Development
Dreambox service provides optimal website performance on any device with competitive features and characteristics.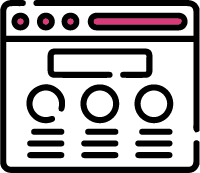 Website Revamp
Dreambox uses analytical tools for content improvement, UI and UX, and the best visualization for your website.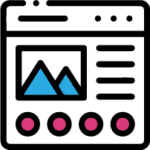 Landing Page
Dreambox Landing Page Design focuses attention on the essence of the business that leads visitors to buy.
Slide 1
Adapting Language and Features to International Demographics
To help Aigens brand expansion in Indonesia, Thailand, Philippines, Hong Kong, Singapore, and Malaysia, Dreambox develops websites and product content with languages ​​and Unique Selling Effectiveness (USPs) that appeal to the demographics of each country.
Slide 1
Aims to be the Best Hospital Website in Indonesia
Dreambox helped Bunda Group Hospital improve its overall website to support its initial steps and make it easier for visitors to access more information.
Slide 1
Brand Modernization and Website Appearance
Dreambox changed the appearance of the Skha Consulting website to be more modern while still maintaining Skha's professionalism. This reconstruction is based on Skha Consulting's latest Brand Guidelines.
Inspired Yet?
Grow Your Brand With Us
Schedule a free 30-minute consultation with a Dreambox expert
Website Audit
Website Design and Development Dreambox begins by analyzing your website (if available) and some competitors, then developing a prototype that can run tests with internal teams to ensure website performance matches your needs.
Website Design Phase
Dreambox researches your business target market to find their preferences and how your website can provide alternatives that match or exceed audience expectations.
Website Development Phase
If the prototype is approved, the team will develop the system and program as a whole and translate the design into a programming language for the program testing phase.
Website Maintenance
Website maintenance is the post-release phase to ensure website performance and traffic are stable or even increased. Website maintenance includes monitoring performance, fixing potential technical issues, and updating site versions when needed.
Consult Your Business!
Let's find a strategy befitting your business needs