Jakarta Search Engine Optimization (SEO) Services
Increase your business credibility with long term organic investment.
Grow your website traffic organically with Dreambox's professional SEO services
Turn visitors' curiosity into buying interest.
The more trust visitors have in the website, the higher the likelihood of a purchase (conversion) occurring. SEO and Copywriting Strategy Dreambox create credible content to build visitor trust and interest in buying.
Bring More Visitors To Your Website
Google prioritizes websites with the most relevant content for searchers. As the best and most trusted SEO service, Dreambox provides analysis and keyword selection strategies that are related to your business and visitor goals and changing trends.
Dreambox provides professional Search Engine Optimization (SEO) services that increase website visibility organically while maintaining consistency of brand values ​​so that your business credibility will grow and survive in the long term.
What SEO Services Does Dreambox provide?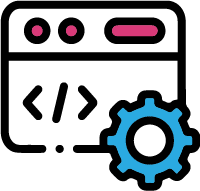 On-Page SEO
On-Page SEO Dreambox focuses on developing a content base and direction that you can flexibly manage.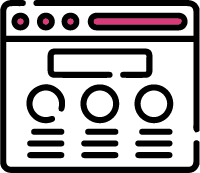 Off-Page SEO
Off-Page SEO Dreambox promotes the website from outside the website to attract unique visitors.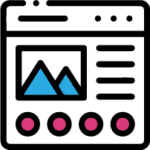 Technical SEO
Technical SEO Dreambox gains more exposure by enhancing the website's technical elements.
Slide 1
Digital Adaptation in the Modern World
As one of the prestige health service providers in Indonesia, Bunda Group Hospital improves services with Dreambox through SEO content that is relevant and easy for audiences to find.
Slide 1
Growing Site Organically
Dreambox SEO services on KPS Steel have succeeded in increasing visibility by driving traffic to organic pages, associating thousands of keywords with their website, and growing product awareness conversions.
Slide 1
Expand Brand and Product Awareness
When the collaboration with Dreambox is proven to increase website traffic by up to 300% from 2021, AM is no longer focusing on brands only and introducing individual products for similar exposure.
Inspired Yet?
Grow Your Brand With Us
Schedule a free 30-minute consultation with a Dreambox expert
Keyword Research and Content Pillar
Google prioritizes websites with the most relevant content for searchers. Dreambox website SEO services provide analysis and keyword selection strategies that are not only related to your business but also according to visitor goals and changing trends.
Audits
The Dreambox Audit service analyzes site performance and SEO Overview to get an overview of the quality of the SEO you have done, compare your website with competitors, and find website weaknesses.
SEO Content
In this step, the Dreambox team will develop On-page and Off-page strategies and produce content as articles for your website.
Monitoring KPIs & SERPs
As Indonesia's best and most trusted website service, Dreambox also monitors website pages and content developments to determine whether SEO has reached its goals.
Consult Your Business!
Let's find a strategy befitting your business needs